Little Voyager seeks out family friendly holidays across the globe and have recently added The Maldives to their destinations, wow!  Read on for more info and pssst, 5% off accommodation for all new bookings.  Just quote Sevenoaks Mums. 😎
"Hope you all had a fabulous summer!
Those who follow my family on Instagram or Facebook may know that we went on a very special trip in August, experiencing two of the most child-friendly resorts in the Maldives.
On our way back we also checked out Abu Dhabi for families and I am very pleased to announce we will have several new accommodation coming online soon!
But first things first, today I am very happy to present our first family friendly resort: Kandima, Maldives!
After a non stop night flight to Abu Dhabi and a short layover at the airport we flew to Velana airport in Male. There, we were warmly welcomed by one of Kandima's staff who accompanied us to the check-in for our last part of the journey, the seaplane transfer. Not long after, we arrived at the resort and it exceeded all of my expectations.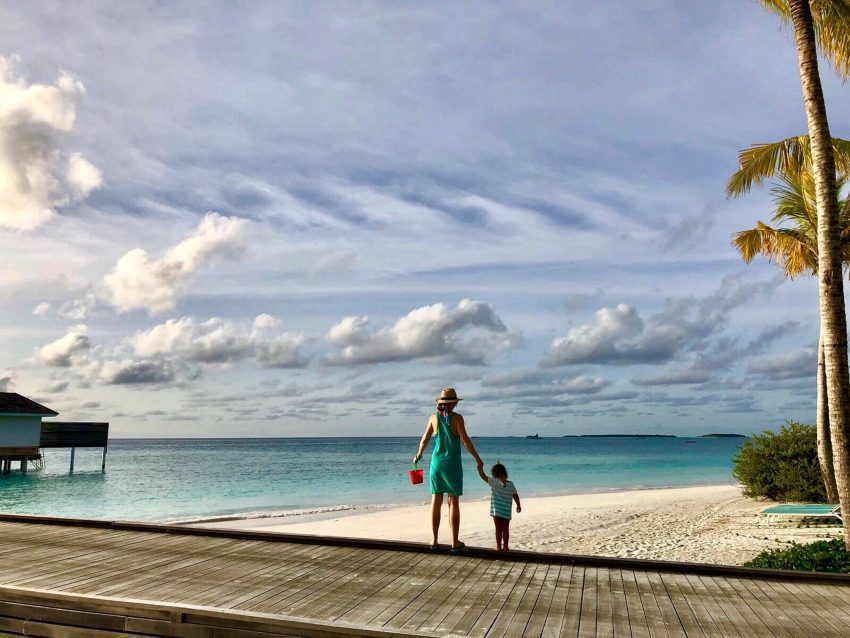 Open since February, Kandima welcomes guests of all ages and nationalities. It is a fresh, vibrant lifestyle resort, where the accent is on fun.
The resort occupies a private island that stretches for three km along a calm lagoon that is ideal for little ones to swim and snorkel. Accommodations range from beachfront studios – safe for small children and some of the most affordable hotel rooms in the Maldives – to luxurious overwater villas with private pools, more suitable for couples.
Although the island is small enough to walk around in under an hour it packs in a huge choice of dining venues and all sorts of land and water based activities, including the largest kids club in the region and one of the longest pools in the Maldives.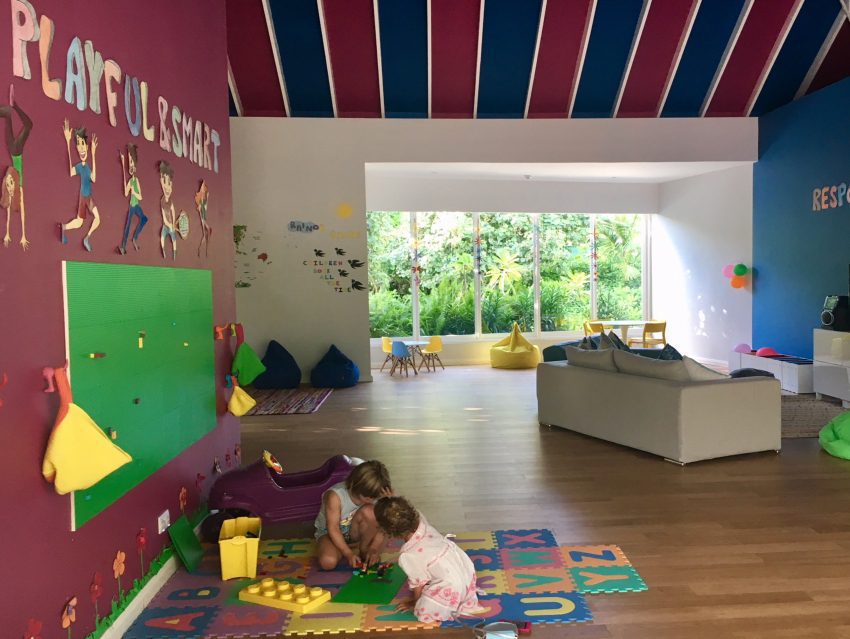 The Maldives has long been known as a destination for honeymooners and couples but as more resorts start offering child-friendly facilities it is becoming increasingly appealing to families.
Good to know when travelling with small kids: During high season airlines operate non stop flights to the Maldives such as Condor offering return flights from Germany for about 600 euros. And: in the unlikely event that you need medical assistance, Kandima has its own medical centre on the island with a dentist and European doctors.
This has without doubt been our most special holiday with our kids. We still talk about the special people we met, the funny hermit crabs walking on the beach, batman flying in the sky, spotting baby sharks and manta rays from the beach and seeing the most beautiful night sky every evening before going to bed. My son looks out for Mars and Venus every night at home.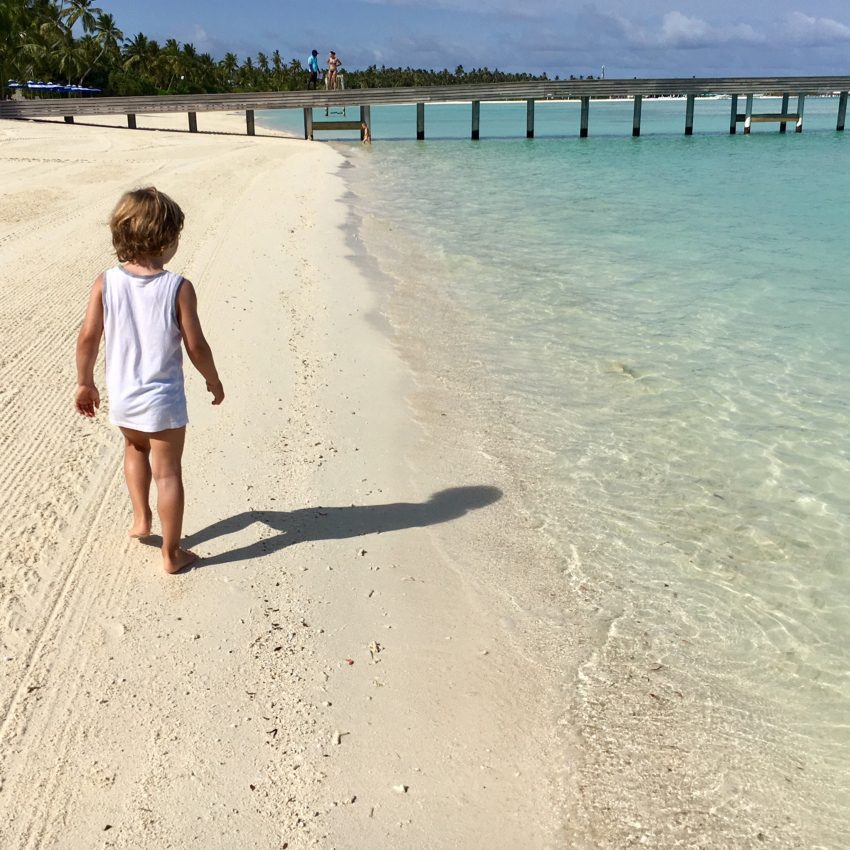 It was really unforgettable for all of us and the long distance flight was well worth it!
If you are curious about this part of the world please contact me anytime for a quote or a chat about our experience at Kandima. I am more than happy to tell you all about it in person.
To new and exciting experiences with the kids!"